My hands were really itching to try new techniques for faces. I bought myself some Tallarn Flesh, a wash and several other paints and wanted to it a whole other way. Previous I began with Bestial Brown, then I blended it towards Dwarf Flesh, and after this up to Elf Flesh. Always have done this, without checking really how others did it.
With a fresh 40k army and some new paints I wanted different, I checked
this article
(you might want to need an account to check it) and used this as my main focus for my new style.
This is what I ended up with, and I must say I'm quite pleased with the result: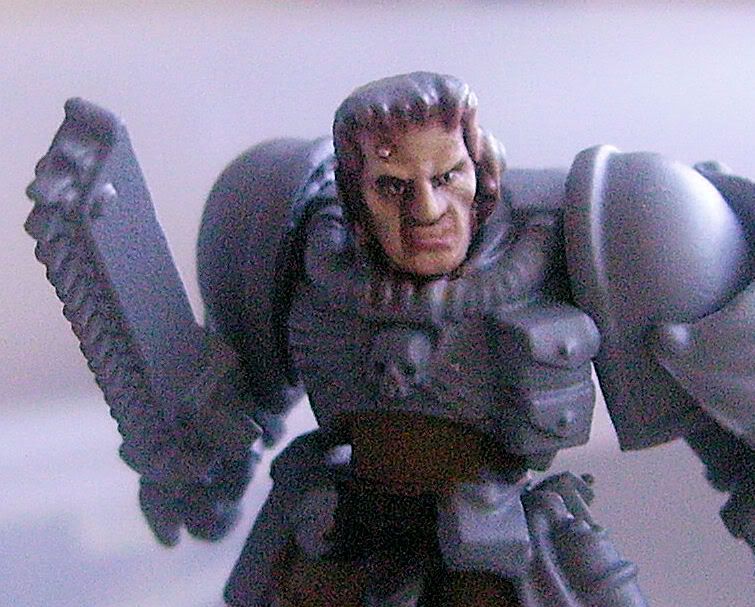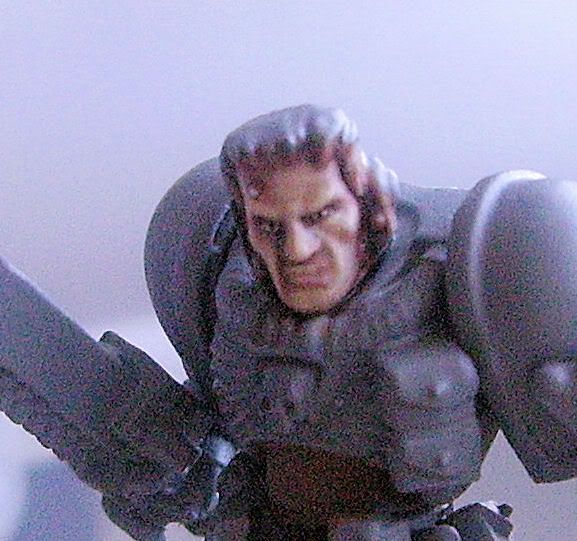 Still haven't found the best way to take pictures.. still experimenting on that ;)
In the meanwhile I've updated my Dreadnought a lil'. Nothing major, expect for the base, redone it now that I have weathering powders.